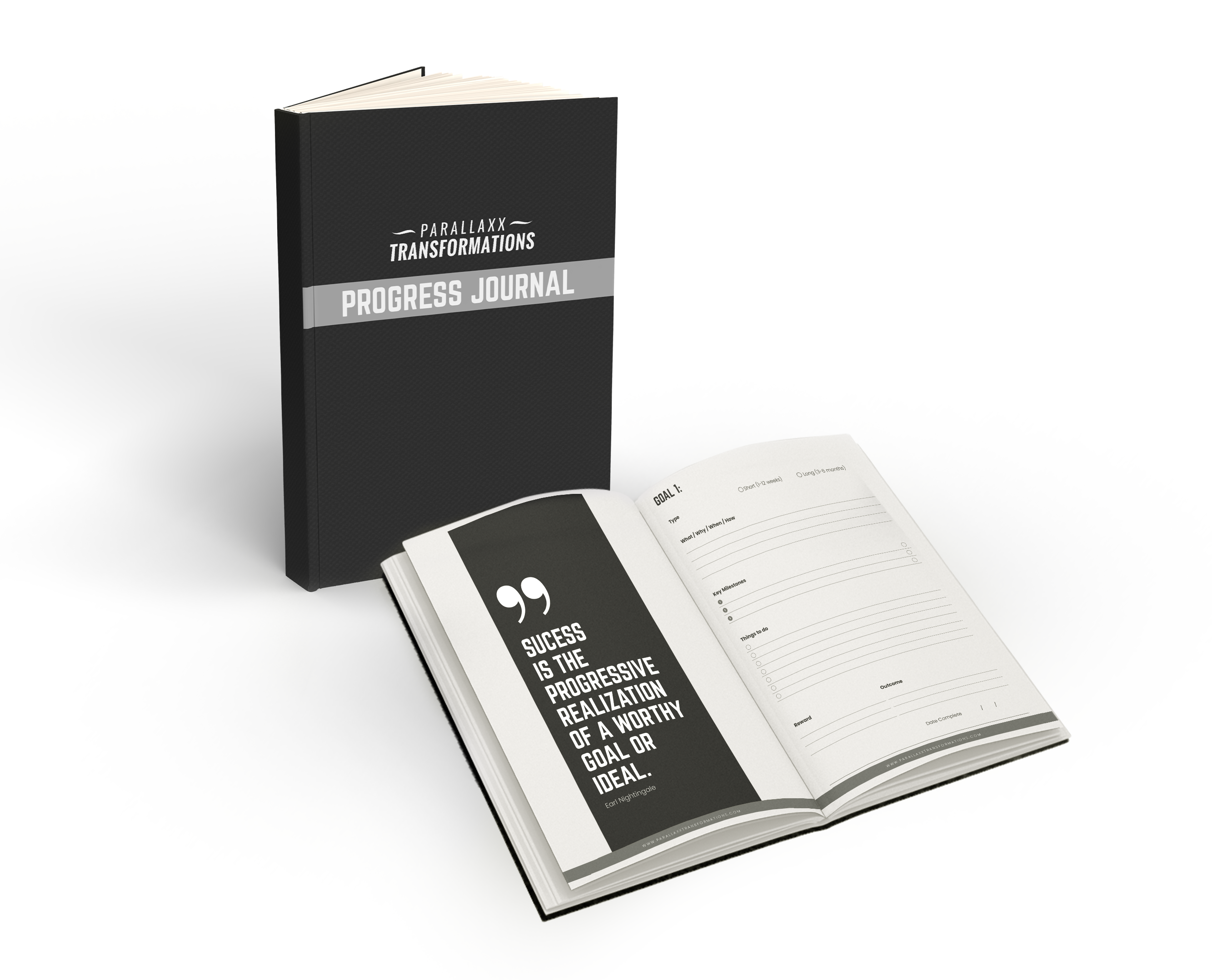 Parallaxx has been founded with the vision of 'live your ultimate adventure lifestyle'. This journal was designed as a game-changer to create serial winners and accelerate momentum!
Specifically designed for the members of the Parallaxx 'Adventurepreneur Accelerator Program' and now made available for anyone who wants to accelerate towards creating their ultimate adventure lifestyle.
Turn your action into momentum and become a serial winner with the Parallaxx Transformations 90-day progress journal. Get clear on what you need to focus on, decide your state in what will best serve your mission, and outline your actions.
Each day reflect on how you went and celebrate your achievements to train your mind to bring even more success. Through practicing this new ritual, you will develop greater acceleration towards your future like never previously seen before!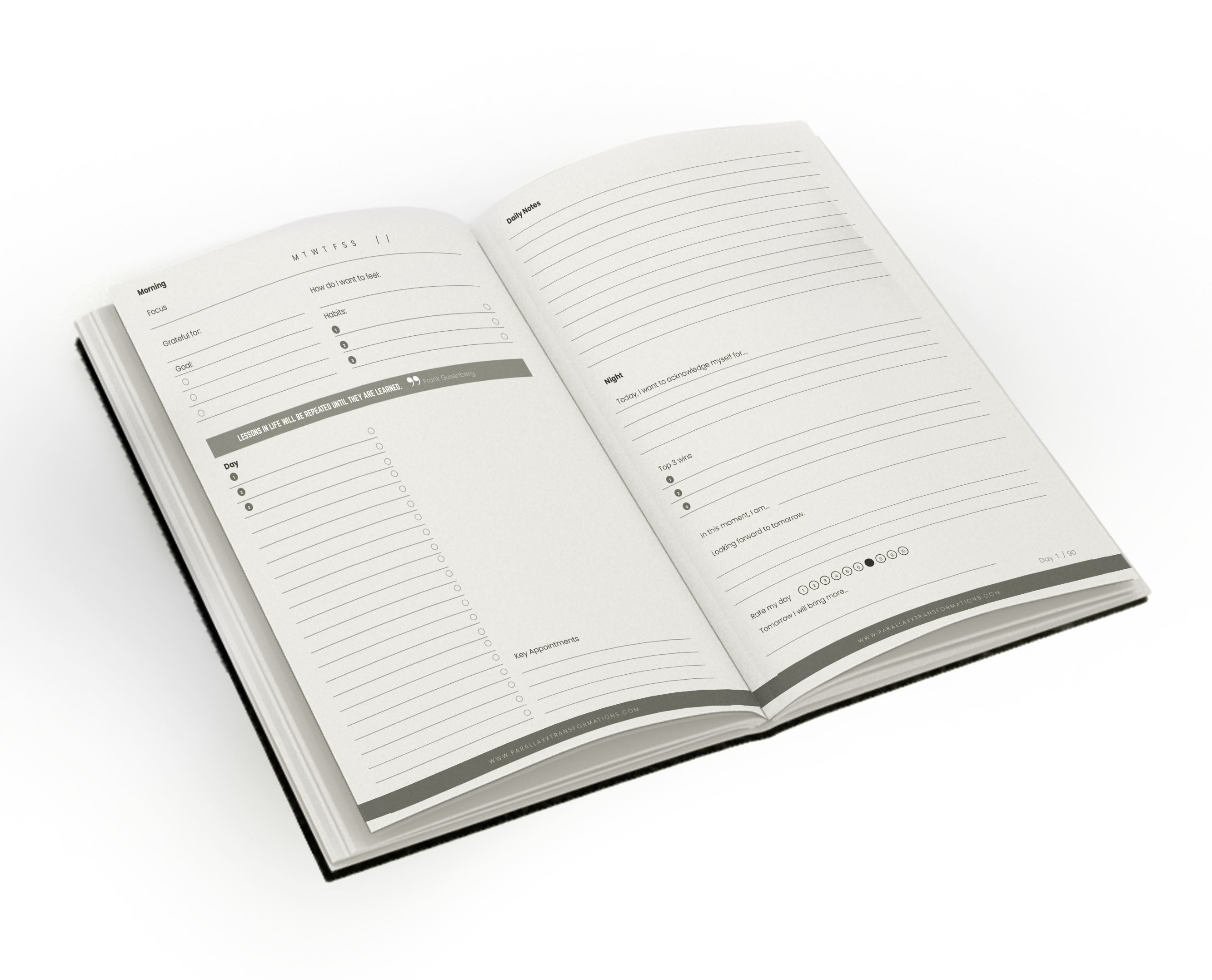 Frequently Asked Questions
Can How can you guarantee my success with this journal
Everyone that has followed the prompts and completed the pages have experienced better results than they anticipated without exception so far!
If you discover, somehow, that you are the first exception, contact me and lets find out how to change this.

How long will it take to arrive?
It largely depends where you are in in the world and the time of the year it is. We distribute from Germany, USA, & NZ so average time is 10 - 14 days.
I would love to buy packs of these as gifts. Do you offer bulk discounts?
Absolutely! If please contact us to arrange this for you.