Entrepreneurial Mindset Bootcamp
Having entered the entrepreneurial worlds through affiliate marketing, and then building various successful business outside of affiliate income, a few major problems become obvious...
It was the 98% of people didn't succeed, and it wasn't through lack of motivation, desire, or even determination like they will always tell you...
It was simply the fact they only focused on tactics and implementation, completely missing the bigger picture where all success is founded.
I offered this boot camp as a big of fun to test some content, and expand the perspectives in the affiliate marketing community. If you are on affiliate path way, and are still only focusing on 'implementation & tactics' - please know, it won't last!

In these sessions to chunk up to Environment & Structure to provide filling in the general gaps of real meaning and purpose.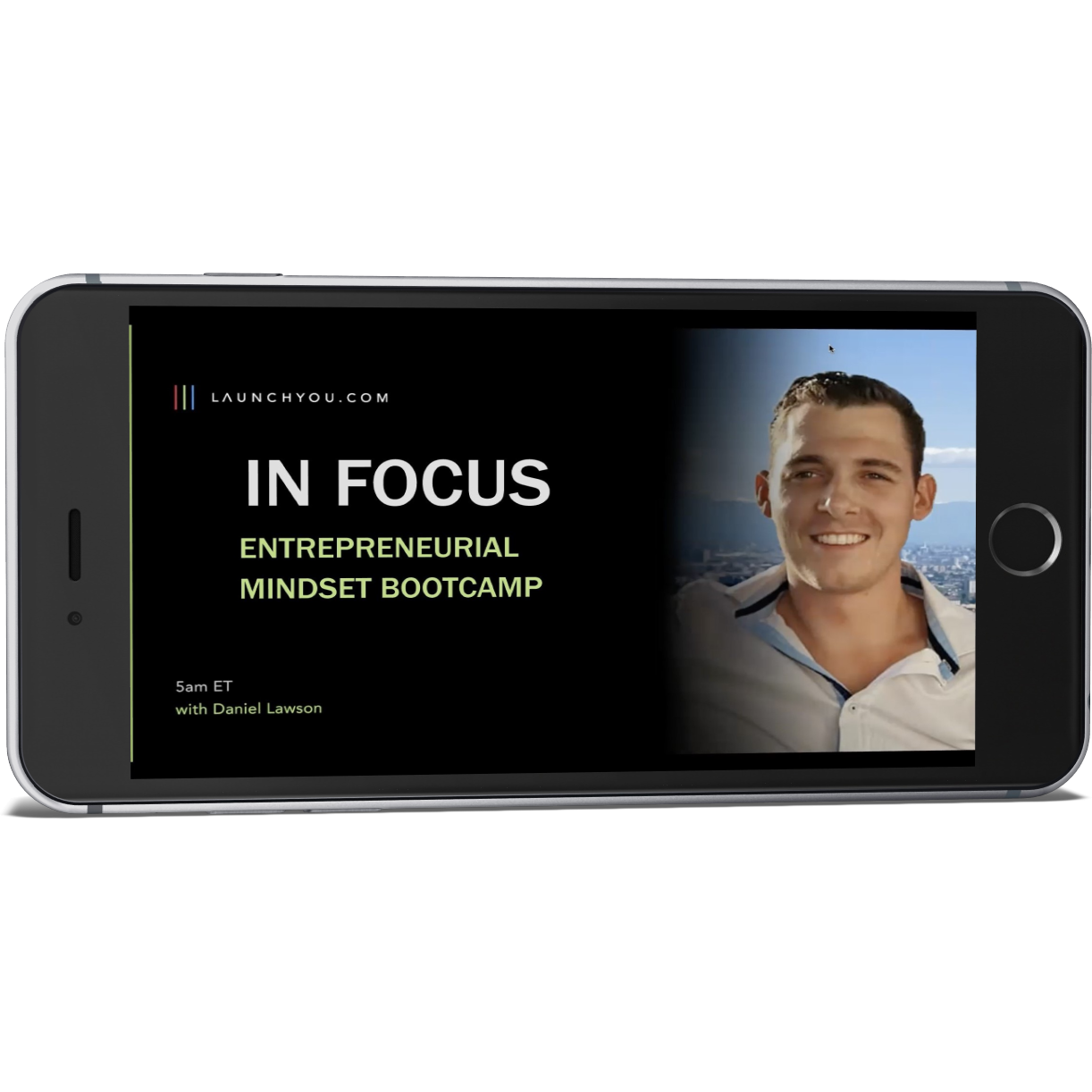 "I'm not here to make a living. I am here to build a life I love.
I don't want to get my client's money. I want them to get and see their value.
That has always been my purpose.
And with that, I love having a growing list of places with friends (clients) that can't wait to host me in their cities around the world...
This a part of the life that I have built, and absolutely love".
-Dan Lawson
Access NOW
In Focus mentoring calls were exclusively for the paid subscribers of Launch You though 2021 for $99 per month.
Sessions with Dan now only available through the Vault Unlimited Easy Access Subscription.


Example Curriculum
Available in days

days after you enroll

Season 1
Available in days

days after you enroll

Season 2
Check your email & promotions folder to mark as safe content.